_Sugar Industry Tour to China
The Chinese sugar output is made up of cane sugar (86%) and beet sugar (14%). China is currently the world's third largest producer and the second largest consumer of sugar after India. China's domestic sugar prices are currently attractive for domestic producers, amid stronger world prices, which should help boost output. This means if normal growing conditions occur, domestic production will likely come close to increases in consumption in the next two years. There is a strong probability that China's import demand will fall below 1 million tons in 2007 and 2008?But another recent report has predicted that after China joins the World Trade Organization (WTO), domestic sugar processing firms will have to face increasing competition from imports. China will become one of the world's largest importers of sugar, reaching up to 2.0 million metric tons by 2011 and 3.5 million tons by 2015.
Day 01 --Arrive at Beijing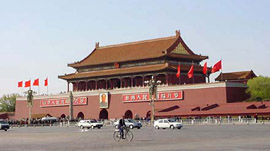 Over the past 850 years, Beijing has been China's political and cultural center. In the Jin Kingdom (1115-1234) in 1151, Beijing began to serve as the central capital. After the Yuan Dynasty (1271-1368) was founded, Beijing was made by Kublai Khan in 1263 the winter capital and a grand metropolitan city which became the center of international cultural exchanges in the Orient. The foundation of the layout of present Beijing was laid in 1404, when the Ming Dynasty (1368-1644) decided to move the capital from Nanjing to Beijing and started a large-scale construction. Many of the ancient palace buildings, temple structures and gardens that are still visible today can be traced back to this period or later. Upon arrival, you will meet up with your coach and your guide at the Beijing airport before you transfer to your hotel in the central area of the city and free time to be at leisure for you after long flight and may go for a stroll in the area around the hotel or we can have an easier city tour if you like. Overnight 4 star hotel. LD.
Day 02 --Beijing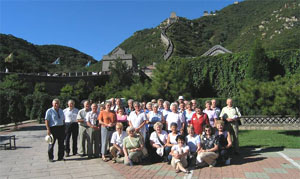 No visit to China would be complete without visiting the Great Wall. Today we make an early start at 7.30am as we travel through the outskirts of Beijing to make our visit to the Great Wall where you have an opportunity to walk along a portion of this 3,700 mile marvel which has a history of more than 2,000 years. The Great Wall was originally built as a defensive fortification by three states in China. It was not until the Emperor Qin Shihuang united all the states of China that all the different sections of the wall were joined together to make it the Great Wall of China as we know it today.
After lunch we head straight for Tiananmen Square where we have an ideal photo opportunity before visit to the Forbidden City, also known as the Palace Museum. This was built from1406 to 1420 and has been the home to the emperors of the Ming and Qing Dynasties with no less than 24 emperors living there. It is surrounded by a moat and houses 1.5 million relics and has more than 9,999 rooms. It was said that over a million workers were driven into long-term hard labour in order to build this palace. BLD. Peking Duck Dinner. BLD
Day 03 --Beijing / Baotou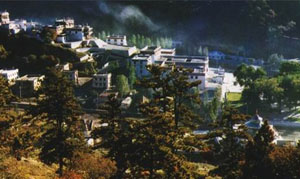 In this morning we fly to Baotou, the largest industrial city now in Inner Mongolia Autonomous Region, a city with history of more than 6000 years and rich cultural heritage; a dock for land and water transport service and a place of business importance for centuries, mainly on collecting and distributing furs; in 1933, set up as a city. Upon arrival, we visit the biggest Beet Sugar Manufacturing company in northern part of China, Baotou Huazi Industry Co., Ltd, a Chinese company founded in November 1998, is principally engaged in the manufacture of sugar products. The Company is also involved in the stockbreeding industry. Its sugar products, under the brand name of Caoyuan, include custer sugar, refined soft white sugar, refined custer sugar, refined brick sugar, rock sugar, sulfur-free sugar, granulated sugar and edible alcohol, under the brand name of Baotang. The Company also manufactures sugar-manufacturing machines. Then we drive to into the mountains to visit the famous Wudangzhao Monastery. It is located 70 km (44 miles) northeast of Baotou. Built in 1749 and resembling Tashilunpo Monastery in Tibet, it is the only intact Tibetan Buddhist monastery in Inner Mongolia today. The monastery belongs to the Yellow Sect (Gelukpa) and it is a vast religious complex. Overnight 4 star hotel BLD
Day 04 --Baotou / Hohhot / Xian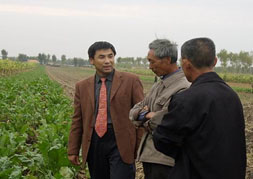 In this morning we drive for 2 hours to Hohhot, the capital city of Inner Mongolia Autonomous Region, with a population of 1.41 million. The chief farm products of Hohhot are sugar-beet, flax, cooking oil crops, vegetables, milk products, and fresh water fish as well as a center of China's wool industries. The Autonomous Region is the third biggest production of sugar beet in China. The important agricultural products are wheat, corn and oil and the output of sunflower seeds, castor beans and sugar-beets is in the important place. The animal husbandry including processing of its products is well developed, and is the production base in China. The amount of horses, camels and little livestock are in the first places. After lunch we drive to the suburb to vi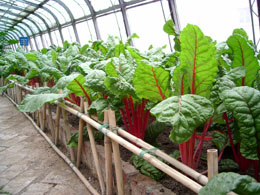 sit a sugar-beet farmland and enjoy the introduction of the local beet growing farmers. Following a sightseeing tour to visit Dazhao Temple, the oldest building and the largest temple in Hohhot, Inner Mongolia, was constructed in 1580 and much of the original architectural style was retained. The most treasure is a rare silver statue of Sakyamuni, 2.5-meter-high, the founder of Buddhism; dedicated from the third Tibetan Dalai Lama in 1586. Since then Hohhot became a religious center and holy place for Mongolia people. Besides, the temple is well-known for its impressive buildings, splendid statues, delicate frescos, musical instruments and fine collection of Buddhist scriptures. After dinner we take evening flight to Xian. Overnight 4 star hotel in Xian BLD
Day 05 – Xian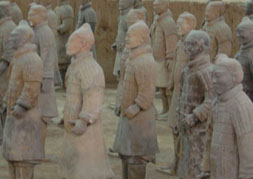 Xian, a city was the original capital of China for 13 dynasties and is still a very bustling city. It contains many scenic spots and places of historical interest. This area is also very favourable for growing crops being a flat plateau and surrounded by hills and water. After breakfast, we have one of the highlights of the tour- a visit to the famous Terracotta Warriors. These have become known as the 8th Wonder of the World. The famous two thousand year old Terracotta Warriors along with a vast stone army were created to guard one of China's emperors in the afterlife. They are housed in several purpose built building and excavation is still ongoing. Many of the figures are over 6' high along with life sized models of horses and carts. After lunch, we have a visit to the very impressive city walls, and then continue on to see the Big Goose pagoda and visit the very old part of Xian where there is a lacquer museum. We return to our hotel late afternoon and dress up for the Dang Dynasty Show with Dinner. Overnight Xian 4 star hotel. BLD
Day 06 --Xian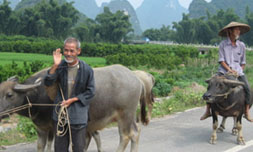 We drive for about two hours to Shanxi Yang Ling Agricultural High-tech Industries Demonstration zone, a state-level agricultural high-tech demonstration zone, covering an area of 94sq km with population of 140 thousand. This Zone was set up in 1997, especially for demonstrating the best agri-achievements and providing technical and personal support to the development of China's agriculture,which carries out the management pattern of "sientist+corporation+farmers", and depend on the small group to develop a large-scale breeding and reproducing method in order to help and encourage thousands of peasants to be comparatively well-off. There are 110 Laboratories with 5000 science and educational talents of agriculture in more than 70 subjects. Researches on wheat breeding, dry farming, plant protection, poultry procreation incretion and embryo engineering take leading position in China. But different "against season vegetable" farmland is worth seeing and follows a Technical meeting with local agricultural experts, marketing people and farmers as well as to see different crops' fields. Lunch will be arranged in local 3 or 4 star hotel. In the afternoon on the way back to the hotel we will visit some peasants' villages and families. Overnight 4 star hotel in Xian. BLD
Day 07 --Xian / Guilin

In the morning we transfer to the airport and fly to Guilin. Guilin is a beautiful and unique city which is nestled amidst paddy fields, farmland and beautiful, but curious limestone cliffs. Our hotel is located at the back of the Rong Lake yet is only moments away from the city centre and the lively and colorful night markets. This will be our base for the next 2 nights of the tour. Our flight will be approximately 1hr and upon arrival we check in our 4 star hotel. we will visit Reed Flute Cave, a cave is found in the middle of Guangming Mountain in the northwestern suburbs of Guilin. Legend has it that the reed growing by the cave's mouth could be made into flutes, thus the Cave's name "Reed Flute Cave." There are more than 70 inscriptions written in ink on the wall inside the cave dating back to A.D.792 during the Tang Dynast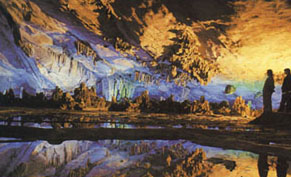 y. The horse hoof-shaped cave has many stalactites, stalagmites, stone pillars, stone curtains and stone flowers in numerous forms. The cave is called an "Art Palace of Great Nature." And a visit of Elephant Trunk Hill, It looks like an elephant drinking water at the confluence of the Taohua River and the Lijiang River. A round open space between the elephant trunk and its body is called Water-Moon Cave. At a clear night the moon seems to fall on the bottom of the water and at the same time float on the water surface. Overnight 4 star Bravo Hotel (www.glbravohotel.com) BLD
Day 08 --Guilin


This morning we depart from our hotel for our cruise along the Li River which runs through the heart of this region. We will have a chance to see the water buffaloes working in the fields and at this time of year we may have a chance to see the rice being harvested. Buffet Lunch will be taken on the boat overlooking the famous Li River. This afternoon we have arranged for a "buggy ride" through the countryside- definitely the day to have plenty of rolls of film to hand!! We make our way back to the hotel for late afternoon and a chance to use the leisure facilities in our hotel.
We depart early evening as soon as the sun goes down for a visit to see the Cormorant fishermen at work. We will have evening dinner along the riverside and then catch our river boat for a demonstration of how the farmers teach the cormorants to catch the fish.
We return to the hotel when there will be time for you to just relax of maybe visit the night markets. BLD
Day 09 --Guilin / Nanning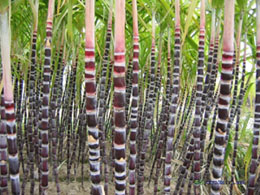 This morning we take first class soft seat tourist express train N803 08:26am/12:40pm from Guilin to Nanning, during the train journey, we will enjoy fantastic landscape between Guilin and Nanning, the city is only 235km from the Vietnamese boarder. Nanning is the regional capital of Guangxi Zhuang Autonomous Region and a gateway to Southwest China and Indochina. With a subtropical climate, throughout the region, temperatures are warm enough to assure agricultural production throughout the year. It is known as a strong China's agricultural base and China's 60% of sugarcane are growing in Guangxi, dominating 61% of China's total fine sugar output. There are 81 counties with rural population 3.2 million totally, of which 12 million people in 56 counties grow sugarcane and live on its profits. More than 50% of regional revenues are from sugar production and business which is considered as main budgetary income of the Region. Upon arrival, we check in our 4 star hotel for a short time rest and after lunch, we will have a relax city tour to see this beautiful city. Overnight 4 star hotel.
Day 10 --Nanning / Shanghai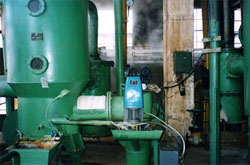 This morning, we will visit one of the biggest sugar production bases Guangxi Jinguang Sugar Company and its 2700 ha of sugarcane farm. The daily processing capacity of squeezing sugarcane is 5,000 tons during the production season from November to January and production of the fist class cane sugar is 130,000 tons annually. After visiting the company including its processing line, we will have a meeting with experts and farmers from the company to exchange views about interesting subjects like the sugarcane growing, processing, transportation, marketing, tax and government favorable polices for Chinese farmers, etc… After lunch, transfer to the airport for our flight to Shanghai, which is China's largest city having a population of approximately 14 million people. On arrival transfer to our hotel and before dinner, there will be time for you to have a wander around at leisure or maybe do a little shopping along the Nanjing Road, one of the busiest and biggest shopping street in China. Evening Optional: Huangpu River Cruise. Overnight 4 star hotel. BLD
Day 11 --Shanghai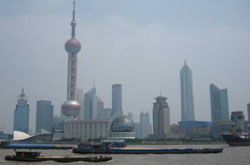 This morning we go to the Shanghai Old Town, with its history dating back some 400 years ago and people love this area due to the variety of commodities and shops available. We will visit the Yu Garden, an island of tranquility amid the hustle and bustle of the city, covering less than 5 acres contain over 30 pavilions and have numerous corridors, small halls, lotus ponds, bridges and winding paths which are characteristic of the architectural style of the Ming dynasty. It was a private garden with a history of 400 years. Outside the Yu Garden there is very interesting market, the Yuyuan Bazaar with every thing that you can think of for sale at low price. Then we visit the waterfront area of the city known as the Bund where we shall have a short walk along the riverside. The river is the main shipping artery for the whole of southern China and the main form of transport for goods to and from the interior of the country and is China's largest foreign trade port. After lunch we make a tour to the Pudong New Developed Area, where we tour the riverside park along the Huangpu River appreciating the third highest TV Tower in the world as well as the Jinmao Tower, the third tallest building in the world. This evening we enjoy performance of Chinese Acrobats Show known for their amazing skill and agility. Overnight Shanghai 4 star hotel. BLD
Day 12 --Shanghai / Suzhou / Shanghai
This morning after breakfast, we take one and half hours coach to Suzhou, the city with over 2,500 years of history and regarded by Marco Polo as the "Venice of the Orient". Suzhou is also known as the Silk Capital of the World as well as" Paradise in Heaven". While driving on the way, we can enjoy both beautiful farmland and landscape. Lunch will be taken in Suzhou, Then follows a visit of the Serging Waves Garden, the oldest existing garden in the city and one of the four most famous classical gardens in China built in Song Dynasty 900 years ago, cruising on canal to view people's daily life for one hour. We then make a short visit to a silk factory to see how silk is produced from the silk worms and made into the finishes articles. After dinner we drive back to Shanghai for overnight. BLD
Day 13 --Shanghai / Home
Transfer to the airport to board your flight to your sweet home. B.

Our Sugar Tour includes:
Domestic airfare (Beijing/Baotou/Hohhot/Xian/Guilin/Shanghai)
First Class Train Ticket (Soft Seats) Guilin/Nanning
Air-conditioned deluxe transportation within the tour
Accommodation at international standard 4 stars Hotels.
Three meals as specified in the itinerary
Full American Buffet Breakfast Daily
Comprehensive sightseeing
Experienced and knowledgeable national tour guides throughout our whole trip for more than 10 pax. Each city has a good local guide.
All farm visits listed in the program
Local Specialties:
Beijing - Peking Duck Banquet
Special Entertainments:
Shanghai - Chinese Acrobatics Show
Xian- Tang Dynasty Show
Our holiday does not include:
International airfare
Personal expenses
Tips to guide and driver