_ Team of Experts

Over the past twenty years our General Manager, Mr. Hua Qing, has traveled all over China as a tour leader and national guide. As a pioneer of specialty and adventure tours in China, Mr. Hua and his capable team have planned and operated many such tours in remote and unraveled areas of China. Mr. Hua Qing's goal is to share with our clients the unique cultures that are gradually disappearing due to modernization. Our clients leave China with lifetime memories.
Mr. Hua Qing was born in the countryside of Eastern Tibet. He grew up with a special love and understanding of nature, farmers and nomadic people. He therefore has a creative sensitivity that forms the basis of unusual specialty and adventure tour itineraries. Many of the places he shares with his groups are not regular tourist destinations and cannot be found in guidebooks. Ethnic culture, textiles, local festivals, minority arts and crafts, high land trekking and cycling, bird watching, as well as different study tours along the Silk Road, are some examples.
Botany and agriculture tours along the Yangtze and Yellow Rivers and from the highlands down to the flatlands are other adventures also available. Mr. Hua Qing and his team are pioneers in arranging unusual agriculture tours such as dairy, duck, deer, kiwi fruit, and potato farming. Other interesting tours show the client the changes in the modern life of Chinese farmers and peasants.
Beijing Youth Travel itineraries become unique experiences as our clients are taken into the homes, hearts and minds of the native people. Mr. Hua Qing's extensive relationships in China ensure that our clients are welcomed everywhere.
Our general manager believes that customer satisfaction should be our service priority. He has instilled in his team his own high standards of good service. Our company strives to give the client the best available service, and to ensure the client's comfort, safety and happiness during all tours. We contract highly skilled native guides, experienced drivers and professional tour operators. In short, we hire the best team to do the best job for our clients.
Just as the words of Shakespeare, Dickens, Balzac, Hardy, and Jane Austin open our minds to new ideas and concepts, and just as the music of Strauss, Hayden, Beethoven, Schubert and Mozart calms and soothes the soul, Mr. Hua Qing's adventure tours give our guests stimulating and different life experiences in comfortable and secure surroundings.
Tourists coming to China, with Beijing Youth Travel Company enjoy different peoples, beautiful landscapes, good food and comfortable hotels. We share with them our own deep knowledge and interesting perspective of Chinese Ethnic culture spanning 5000 years.
_To travel thousands of miles with us is to read thousands of books¡­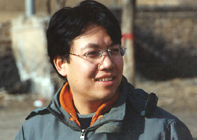 John has been working as a tour manager in China since 1987 and traveling extensively all over China. His past journeys have covered a wide range of agriculture fields. He has successfully taken Kiwi Growers, Dairy Farmers and Deer Farmers group from New Zealand traveling all across China and he had been recognized by tour members as the best guide in China for his sense of humor, for his English language capability, as well as his knowledge of both ancient and current Chinese Agriculture. His experiences in China's agritours industry, his understanding of Chinese farmer's life will definitely ensure you to make your trip of a lifetime experience.

Duker Tsering was born in a Golok nomad family in Amdo of great Tibet, at the foot of Mt. Amnye Machen, he fought against his fate of becoming a nomad like his father and grandfathers. At the age of 13, Duker left his loving mom and dad and the grassland which had nurtured his family from generation to generation. He was on the back of a yak for the first day's trip to Lanzhou, capital city of Northwest China's Gansu Province. He tied his yak well and went to sound sleep the first night. However Duker found no yak on the second morning and he was left alone on the vast grassland. His yak went home apparently. With tears in his eyes, Duker had a last look at the direction of his home and carried all his belongs and started his very first trekking in his life, it was a trek of a life time, it was a trek for a new life and a new world, mysterious but with hope. He trekked for two days to reach the bus station where he saw the first vehicle in his life and this vehicle took him to Lanzhou where he met his aunt. With the help of his aunt, Duker finally became a student at a school in Lanzhou where he was one of the two Tibetan students. He anxiously studied Chinese and English from the very beginning. It was the learning of English that changed him, his way of life and his perspective of the world. Wow, what a different world was what he found out one year after he started to learn English and finally he realized that he had to do something for his fellow Tibetans upon his graduation. He went to the Labrang Monastery and worked as a part time tour guide to help Westerners to know Tibetan culture where he met Americans, British and people from the West. Of course, middle school English was never good enough to communicate. Duker had to study English by himself and practiced with travelers. The Labrang Monastery is one of the six most important monasteries in whole Tibet. Besides English, Duker had thoroughly studied Tibetan Buddhism, history, and culture. His knowledge of Tibet enables him to provide information even to those demanding Tibetan scholars from the West. Today Duker is one of the best guides in Tibet. Born in Golok of Amnye Machen area, Duker recognizes himself as the son of Mt. Amnye Machen who knows every inch of Amnye Machen. Duker believes that it is his obligation to introduce his hometown, Tibet to the world, to take good care of those who come to visit his hometown.

Jay is a tour operator and tour guide .
She was accepted by North-West University to studied Tourism English in 1998. During 4 years study life, in order to make the wish ---- "Go Around of the Whole World" to the praxis, she study hard for many courses: Language, Culture, Art, Philosophy, religion, politics, history and so on.
She has 5 years experience as a group leader or tour guide from the year 1999, she traveled with many kind of groups to many areas, such as Beijing, Shanghai, Xi`an, Nanjing, Hangzhou, especially the Silk Road. After become a staff of BLTS, she operated groups in Tibet, Amdo and Tibetan area in Sichuan Province. At the same time, she investigate the agriculture tour such as Potato Tour, General Agricultural Tour, Dairy Industry Study Tour and Silk Road Tour in China.
In the future days, she attitude to towards her work is to study and work hard, and always cherish high sense of responsibility for her clients.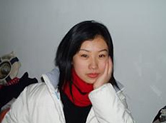 Liangye, graduated from Capital University of Economics and Business with a degree in management, has been working with us for many years, and operated several tours in China, including agriculture tours and special tours. The reason why she loves her job is that she loves the nature.
Liangye was born in Urumqi, capital city of Northwest China's Xinjiang Province, and lived with her grandparents in the countryside in Hunan province during her childhood. She went to the field with them everyday, helped do a little farm work, and could recognize many crops such as potatoes, paddy rice, sweet potatoes, edible wild vegetables, soybeans and so on. She also fed the beautiful cock and fat pigs in the yard. It was her grandparents who led an idyllic life and taught her to be a nature-lover. Later, she lived in Xinjiang province for 7 years, and she never forgets the mountains, the lakes and the people accompanying her growing-up, then she moved to Beijing with her family in 1997. She was once an excellent accountant with the biggest real estate company of Beijing. Just in July, 2003, her boyfriend Bing took her to Qinghai, his lovely hometown, to see his birthplace and to do sightseeing. What a different world. The clean blue sky and the white clouds were rare to see in modern city. She loved to lie down on the grassland and closed her eyes, letting the wind whistle through her ears. The Kokonor Lake that she had been longing to see day and night was much larger and more beautiful than she'd expected. The highlight was that she saw many different sects of monasteries and local religious ceremonies. She was deeply moved by those native nomadic people who turned the prayer wheels everyday praying not only for their family but also for the human beings, and those devout pilgrims who did prostration all year round. That was a beautiful piece of land, peace, quiet, and arousing her deep love towards nature. She therefore quit the former job and started a new career of her life. She has read numerous books about Chinese agriculture and Tibetan areas, and traveled all over China. With her English language capability, she becomes more skillful and experienced. All her effort is geared to a higher level of service for our guests. Some persons say that:" it is money that makes the world go round", but there is an inner voice in her heart :"it is love that do makes the world go round."