10 Days Soybean Industry Tour to China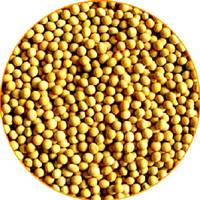 China is the birthplace of soybean and has had 6,000 years of growing history and more than 2,000 years of processing history. Before the 1950s soybean, tea and silk were the three major export products in China. China's soybean industry was then a national industry that made Chinese proud and heartened. Since the 1950s, however, China lost the status as world major soybean producing country due to various reasons. Now China is ranked 4th worldwide following the US, Brazil and Argentina. China's soybean-growing technology was introduced to Europe in the 18th century, then spread to Americas in the 20th century and rapidly flourished in Australia and other parts of the world. Soybean processing, particularly the deep processing and end-product processing of soybean also lags behind in China. There are about 12,000 kinds of soybean processing in the US and more than 4,000 kinds in Japan whilst the number is only 2,000 in China.
Due to limited land resources, climate and weather conditions, increasing population, income growth, and recent policy changes, in response to the rapid growth in demand, China now imports about half of its total soybean consumption. China's soybean imports accounted for about one-third of world soybean imports in recent years.
As consumer demand for meat increases, China needs more soybeans to produce animal protein feed, fish meal, cooking oil and other soy-based foods. Our farmers traditionally fed their pigs and chickens with leftover food and ground grains. The old method wasn't fit for mass production, which is why farmer are moving to soybean-based feed. Since the per-capita consumption of meat in China increased threefold in the past decade, livestock began eating all the soybeans China could produce domestically.
Day 01 --Beijing
Arrive in Beijing, the capital of the Peoples Republic of China. Beijing is also the political, economic, cultural and scientific centre of China and will be hosting the Olympic Games in 2008. With its 3,000 year-old history it is home to 2,680 temples, 51 interesting historical sites and 24 key national relics. Upon arrival, once all formalities have been completed you will meet up with your coach and your guide at the Beijing airport before you transfer to your hotel in the central area of the city. During your tour to China you shall be accompanied throughout the tour by our national guide, the Tour Manager from AgriToursChina, a only member of Agriculture Tour Operator International (ATOI) in China, which is a company who have been taking special groups into China from the very beginnings of tourism in China and our clients make full use of our professional knowledge and expertise while on the tour. In each of the cities you will visit we also have a local guide who lives in the city. They will guide and translate for you as they all speak perfect English or other languages and will be very happy to answer any of your questions as well as show you the sights in their particular city including various farm visits. After check into our hotel and free time to be at leisure for you after long flight and may go for a stroll in the area around the hotel or we can have an easier city tour if you like. Overnight 4 star hotel. LD.
Day 02 --Beijing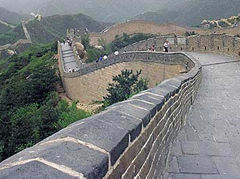 No visit to China would be complete without visiting the Great Wall. Today we make an early start at 7.30am as we travel through the outskirts of Beijing to make our visit to the Great Wall where you have an opportunity to walk along a portion of this 3,700 mile marvel which has a history of more than 2,000 years. The Great Wall was originally built as a defensive fortification by three states in China. It was not until the Emperor Qin Shihuang united all the states of China that all the different sections of the wall were joined together to make it the Great Wall of China as we know it today.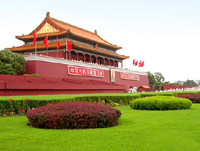 After lunch we head straight for Tiananmen Square where we have an ideal photo opportunity before visit to the Forbidden City, also known as the Palace Museum. This was built from1406 to 1420 and has been the home to the emperors of the Ming and Qing Dynasties with no less than 24 emperors living there. It is surrounded by a moat and houses 1.5 million relics and has more than 9,999 rooms. It was said that over a million workers were driven into long-term hard labour in order to build this palace. BLD. Peking Duck Dinner. BLD
Day 03 --Beijing
This morning we leave at 8:30am for a close look at farming near Beijing. After check out our hotel, we drive for about one hour to Liang Xiang Township to visit a big Soya Bean Farm, established in 2000; the farm is manly engaged in the business of bean research, development, promotion, production and further processing. The growing area upon ordering has reached .120,000 acres. Some of the bean products are exported to Japan. We will visit its beam farm land and processing plant, and then we will have a meeting with local officials, experts and marketing managers. After lunch we drive back to the downtown to take a look at old Beijing with a rickshaw tour through the old Hutong district. The people in the Hutong district still live in the old style compounds where several generations of the same family live together. This is where we will get the feel of the real China. Away from all the tourist attractions we will have a chance to experience Chinese life and culture first hand. After dinner, in the evening we will have our first experience to take Chinese first class Express Train to Harbing, the capital city of Heilongjiang Province. (shared 1st Class 4 berth soft sleepers train compartment)---Overnight in the Train. BLD
Day 04 --Harbin
In the morning, we arrive at Harbing, the capital city of Heilongjiang Province and the hometown of soybeans. The Province is located in the northeastern China, which is the most northern and the highest latitude province. Its total area is 0.454 million square kilometers, which is almost the size of France; Its total population is 38,1million, among which the agricultural population is 17, 9 million. Rich in agricultural resources, Heilongjiang has natural advantages in developing modern agriculture. It enjoys good climatic resources and frost free period of 100~150 days and annual precipitation of 370~670mm. As the light, heat and water coexist in the same period, it is suitable for growing such grain crops as soybeans, wheat, corn, rice and sugar beet, and etc. 37.3% of China's soybeans is produced in this province. Upon arrival, we transfer to our hotel Holiday Inn to check in and have breakfast in the hotel. After shower, we will have easy tour to visit the Soybean Institute of Northeast Agriculture University and have a meeting with experts. After lunch, we enjoy a city tour sightseeing. Overnight 4 star Holiday Inn hotel. BLD
Day 05 –Harbin / Xian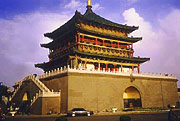 In the morning, we will drive to the suburb to see the soybean farmland and have talk to share the farming knowledge with local farmers. In the afternoon, we will visit a Soybeans Import & Export Company and enjoying meeting with manager and marketing persons follows a visit of agricultural products free market. And then we take a late afternoon flight 4 hours journey to Xian, a city was the original capital of China for 13 dynasties and is still a very bustling city. It contains many scenic spots and places of historical interest. This area is also very favourable for growing crops being a flat plateau and surrounded by hills and water. Overnight Xian 4 star hotel. BLD
Day 06 --Xian
We depart our hotel at 8.30 for our full day of visits in Xian where we start with a visit to the very impressive city walls. We then continue on to see the Big Goose pagoda and visit the very old part of Xian where there is a lacquer museum. Lunch will be taken in the centre of the city. After lunch we have one of the highlights of the tour- a visit to the famous Terracotta Warriors. These have become known as the 8th Wonder of the World. The famous two thousand year old Terracotta Warriors along with a vast stone army were created to guard one of China's emperors in the afterlife. They are housed in several purpose built building and excavation is still ongoing. Many of the figures are over 6' high along with life sized models of horses and carts. We return to our hotel late afternoon and dress up for the Dang Dynasty Show with Dinner. BLD
Day 07 --Xian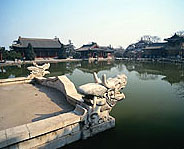 We drive for about two hours to Shanxi Yang Ling Agricultural High-tech Industries Demonstration zone, a state-level agricultural high-tech demonstration zone, covering an area of 94sq km with population of 140 thousand. This Zone was set up in 1997, especially for demonstrating the best agri-achievements and providing technical and personal support to the development of China's agriculture,which carries out the management pattern of "sientist+corporation+farmers", and depend on the small group to develop a large-scale breeding and reproducing method in order to help and encourage thousands of peasants to be comparatively well-off. There are 110 Laboratories with 5000 science and educational talents of agriculture in more than 70 subjects. Researches on wheat breeding, dry farming, plant protection, poultry procreation incretion and embryo engineering take leading position in China. Technologies on animal clone, stem cell and crossbreed wheat rank in front of the world. We will have a visit to the Grain Research Department and follows a Technical meeting with local agricultural experts, marketing people and farmers as well as to see different crops fields. Lunch will be arranged in local 3 or 4 star hotel. In the afternoon on the way back to the hotel we will visit some peasants' villages and families. Overnight 4 star hotel in Xian. BLD
Day 08 --Xian/Shanghai / Suzhou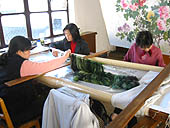 We take morning flight to Shanghai. Upon arrival, we take one and half hours coach to Suzhou, the old city regarded by Marco Polo as the "Venice of the Orient". Suzhou is also known as the Silk Capital of the World as well as" Paradise in Heaven". While driving on the way, we can enjoy both beautiful farmland and landscape. Suzhou has long been famous for its canals and gardens. The canals are all linked to the Grand Canal which is and is believed to be the largest internal waterway in the world. It was originally constructed to carry grain from the southern regions to the capital and is still used for this purpose today. We take boat cruising on canal to view people's daily life for one and half-hours. A visit of the Suzhou Silk Institute and learn the ancient art of making Chinese silk products produced by hand from the silk worms. After lunch, before driving back to Shanghai, we arrange farm visits as much as possible including on the way to Shanghai depending on our timing. Overnight Shanghai 4 star Hotel. BLD
Day 09 --Shanghai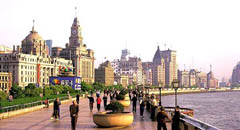 Shanghai is a city with 16 million people and of contrasts with its narrow streets and traditional buildings sitting alongside its modern day skyscrapers. It is bordered by the East China Sea and is at the estuary of the Yangtze River. It is one of China's ancient cultural cities and has been an important trading and commercial centre for centuries. We depart our hotel at 9am for a full days sightseeing in Shanghai. Our first stop will be to visit a Farmers Market. This is an indoor market where farmers from the surrounding countryside bring there produce to sell. We then travel the short distance to the beautiful Yuyuan Gardens- an island of tranquillity amid the hustle and bustle of the city. The gardens which cover less than 5 acres contain over 30 pavilions and have numerous corridors, small halls, lotus ponds, bridges and winding paths. Lunch will be taken in the old part of the city and there will be time for you to have a wander around at leisure and maybe do a little shopping along the famous Nanjing Road, one of the busiest and biggest shopping street in China and the waterfront area of the city known as the Bund where we shall have a short walk along the riverside. The river is the main shipping artery for the whole of southern China and the main form of transport for goods to and from the interior of the country and is China's largest foreign trade port. We have arranged for early evening dinner before we depart for one of the highlights of our stay in Shanghai and our first taste of Chinese culture- an evening performance of Chinese Acrobats known for their amazing skill and agility. Overnight Shanghai. BLD
Day 10 --Shanghai / Home
Transfer to the airport to board your flight to your sweet home. B.