_ General Agri and Irrigation Expo China Tour

day 1 Shanghai\Suzhou
Arrive in Shanghai (Usually in the morning), a city of 12 million people and an important center for trade and industry. On arrival a city sights tour including Nanjing Road, one of the busiest and biggest shopping street in China and to stroll on the Bund, Shanghai's famous waterfront. After dinner, we drive about 1 and 40 minutes to Suzhou. Overnight Suzhou.

day 2 Suzhou\Shanghai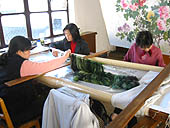 Suzhou, China's "Venice of the East" and one of the oldest cities is an attractive city with an extensive network of canals, well known for its beautiful gardens. We take boats cruising on canal to view people's daily life for one and half-hours. Visit a small dairy operation in the center of a modern Agricultural Technology Park (Agriworld). This is a research center involved in evaluating various breeds of cows and species of animals like ostrich, peacock, wild duck and chicken and plants and crops recommending to Chinese peasants for breeding and cultivating. After the visit we meet with local agriculture experts. We visit local Silkworm farmers land and to see their houses and silk processing factory. After dinner we drive back to Shanghai. Overnight Shanghai.

day 3 Shanghai \Xi'an
Morning we drive to the suburb to visit vegetable farmers who are known as pioneer of China's Agricultural Reform after China opened its door to the world in 1980s. And we will also visit Shanghai Sun Qiao Modern Agri Development Zoon, where there are a lot to see, such as many kinds of organic vegetables, grains, edible fungus, fine seedlings, experimental fields, some pickled vegetables processing, technical central of bio and microbe, cell and gene engineering and talk with agri scientists.
After lunch, we visit the Yuyuan Garden, built in 1559 by a high official of the Ming dynasty intending to entertain his parents. The exquisite layout, beautiful scenery, and the artistic style of the garden architecture are where the charm of Yu Yuan lies. The garden is acknowledged as "an architectural miracle in the region south of Yangtze River", "elite of garden in southeast China", and "the mountain and forest in the embrace of the bustling city". Evening flight to Xi'an. Overnight in Xi'an
day 4 Xi'an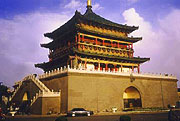 Xi'an, the one of the ancient capitals of China, is one of the oldest settled regions in China, with remains of human habitation dating back to prehistoric times. As the Wei River, a tributary of the Yellow Rive, cuts across the middle of the province, this fertile land became a center of Chinese civilization. The earliest evidence of human habitation dates back 6000 years to Neolithic times, when the plain was lush and green and primitive Chinese tribes established their villages. We visit some important historical sights including the Ban-Po Primitive Society Museum, one of the earliest places where people cultivated farmland 6000 year ago and fossilized millet and vegetable seeds are displayed in many original pottery jars. Visit some local peasant families followed by a city tour to see the well-preserved old city wall that was built from 1370 -1387. Then later explore the agriculture products free markets. Be prepared for some surprises. This afternoon one of the highlights of the tour is a visit to the buried army of Emperor Qin Shi Huang. These 2180-year-old terracotta armies of more than 8000 soldiers were discovered in 1974. On the way, we visit a peasant village where we talk to some farming families about their operation of enterprises, growing of grain crops, kiwifruit and pomegranate orchard and visit their homes. See Tang Dynasty show in the evening. Overnight in Xi'an

day 5 Xi'an\Beijing
In this morning we drive 82km to Yangling, the earliest area where the Chinese agriculture civilization started. We visit National Agriculture High-Tech Industry Demonstration Zone founded in July 1997, which is the only one in China. This Zone was set up especially for demonstrating the best agri-achievements and providing technical and personal support to the development of West China's agriculture. At present, Yangling has scores of researches, which occupy the advanced position within China, and part of which reach the international advanced level. These researches are: wheat breeding, water saving agriculture in arid area, plant protection, soil and fertilizer, livestock product incretion and embryo engineering, the comprehensive management of water and soil losing in loess plateau, desertification protection, forest fosterage, garden and greening art, fruit tree and horticulture, lumber processing and use, protection exploitation and use plant resources. The place also concentrates more than 4000 researchers, the biggest number of sci-tech talents in China, belonging to 64 subjects of agronomy, forest, water and herd. We will arrange a technical interview to talk with our clients to exchange views with some experts. After lunch we fly to Beijing. After checking in hotel, we visit the Tian An Men Square-the world largest square. During the " Culture Revaluation" between 1966-1976, this square was honored as "the heart of the world's people and the holy place where the sun arises" Then we have Peking duck banquet near the square.
Overnight in Beijing

day 6 Beijing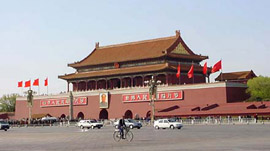 To take part in Irrigation Expo China September 21-23, 2004 held in Beijing National Agricultural Exhibition Center. Today, many countries in the world face the challenge of increasing the arable land. This is especially true in China, with its long history of difficulty in supplying water to its people. In order to meet the agricultural needs of China, many new irrigation technologies and water management systems must be implemented in next few years. From this exhibition show you will have a general idea of:
1. The Bright Future in China Irrigation Market
In the next five years, China is increasing the investment to US$ 9.4 billion in the large irrigation area in West China.
It is about US$ 4 million that will be spent to introduce foreign irrigation technology and equipment.
In 2003, about 6.7 million ha. Ranch is under the processes of restoring to grassland.
In 2003, the land converted to Forestry is reaching to 73.67 million ha.
2. The Development Goal in China Agricultural Irrigation
Accomplish 17 million catch work and irrigation projects.
More than 80% of the well irrigation area carries out spray irrigation and pipe water transportation.
More than 60% of the main irrigation ditches implement seepage control.
The effective irrigation area reaches 60.3 million ha.
For detailed information of this show please check the attachment.
In the evening after dinner, go to see Chinese Acrobatic Show in Beijing Chaoyang Theater. Overnight Beijing

day 7 Beijing
No visit to China would be complete without seeing the Great Wall. The original wall was built over 2000 years ago and stretched over 6000km. Its main objective was to keep out Genghis Khan and the Mongolian hordes. This proved only partially successful. Today it represents one of the wonders of the world. Visit the Forbidden City, home of the Ming and Qing dynasty emperors. Sited on 72 hectares of land with 9000 rooms covering a floor space of 150,000 square meters. For those who have seen these magnificent sights before and wish to do something else the day is free for shopping or visiting other sights. In the evening after dinner, we go to enjoy the biggest night food market where you can see all kinds of different food from all over China. This market attracts people at home and abroad. Overnight in Beijing

day 8 Beijing /Exit
Transfer to the airport to board your flight back home.