_ Dairy Tour to China 18 days
Objectives
*To gain an understanding of the Hong Kong and China markets for dairy products.
*To learn about the diary industry in China-the present state of the industry and where it is heading.
*To evaluate the dairy industry in China from a technological point of view and for investment opportunities.
*To experience the culture and history of China.
Day01 Auckland/Hong Kong
Depart Auckland early afternoon arriving in Hong Kong this evening.
Overnight Hong Kong
Day02 Hong Kong
The exciting city of Hong Kong. An introduction to the dairy industry and markets in Hong Kong and mainland China with staff of the New Zealand Milk Products. A chance to soak up the sights and check out the markets for dairy products.
Overnight Hong Kong
Day03 Hong Kong/Beijing
This morning we fly to Beijing. Enjoy many of the famous sights of Beijing such Tian`anmen Square the world largest square and discussion this afternoon with representatives of New Zealand Milk known in China as Anchia. Beijing Opera this evening.
Overnight Beijing in Guangzhou Mansion or Jianguo Hotel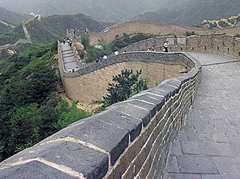 Day04 Beijing
Today we will visit the Beijing Dairy Farm, 20km east of Beijing and a Peking Duck farm after lunch, we visit a government milk factory and Beijing fine species of OX station which provides frozen semen to those dairy farms according to the requirement in Beijing. This evening a discussion on the Chinese dairy industry with Chinese agricultural officials.
Overnight Beijing
Day05 Beijing
No visit to China would be complete without seeing the Great Wall. The original wall was built over 2000 years ago and stretched over 6000km. Its main objective was to keep out Genghis Khan and the Mongolian hordes. This proved only partially successful. Today it represents one of the wonders of the world. After this excursion you visit a farm. This evening a Peking Duck banquet. After dinner explore the night food markets where you can buy just about anything you can think of to eat.
Overnight Beijing
Day06 Beijing/Harbin
Visit the Forbidden City, home of the Ming and Qing dynasty emperors. Sited on 72 hectares of land with 9000 rooms coverings a floor space of 150,000 square meters. Visit the Temple of Heaven in the afternoon.
Overnight Train
Day07 Harbin
Harbin is capital city of Heilongjiang Province. A city has a lot of European influences left as at the end of 19th century, half a million residents were from Europe at that time. They immigrated to this beautiful city for business. Many old style of European constructions carry within the city a lot if business stories. No wonder local people honor the city as Eastern small Paris. In the morning city tour, after lunch we drive about one hour to visit Milk processing group.
Overnight Harbin
Day08 Harbin
Visit one of the biggest dairy are in North-east China, it is 52 years old and now has 2000 cows with milk production 20 tons per day.
Overnight Harbin
Day09 Harbin/Xian
In the morning, have a technical meeting with local dairy and processor exports. After lunch take flight fly to Xian.
Overnight Xian
Day10 Xian
Visit the shaanxi provincial museum which is sited in an old Confucian temple then later explore the markets. Be prepared for some surprises! See Tang Dynasty show in the evening. Visit to a peasant village where we talk to a farming family about the their enterprise, growing grain crops and kiwifruit and visit their home. One of the highlights of the tour is a visit to the buried army is Emperor Qin ShiHuang. This 2180 year old terracotta army of more than 800 soldiers was discovered in 1974.
Overnight Xian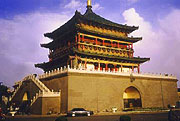 Day11 Xian
Visit Xian modern agriculture Multiple-Developing Zone, under which has five dairy farms with 4000 cows producing 45 tons of fresh milk per day. And 17,000 tons of fresh milk to the market annually. Occupying 70% of milk market in Xian. It is main base grand of fine species crossbreeding cow in North-west China. we will visit cultivation, breeding, processing and other related subjects and a meeting with Chinese dairy farmers.
Overnight Xian
Day12 Xian/Shanghai
Take the plane to Shanghai in the morning. A city of 12 million people and an important center for trade and industry. On arrival a city sights tour including the Shanghai Museum and Nanjing Road. Stroll on the Bund, Shanghai a famous waterfront. After dinner we drive 1.5 hours to Suzhou.
Overnight at Suzhou
Day13 Suzhou
Suzhou, China Venice is the east' and one of the oldest cities. And attractive city with an extensive network of canals well known for its beautiful gardens. Enjoy a canal cruise. Visit a small dairy operation in the center of a modern Agricultural Technology Park. A research and cultivated center to recommend good species of animals and agricultural products for farmers. Technical meeting with local dairy exports after visit.
Overnight Shanghai
Day14 Shanghai/Guilin
Visit dairy farms this morning. Fly to Guilin in the afternoon.
Overnight Guilin
Day15 Guilin
There is an old saying in China "the scenery in Guilin is the best under the sky". It has always been famous for its stunning limestone peaks. This morning we take a cruise on the Li River, one of the highlights of the trip and an opportunity to enjoy quite different scenery. Lunch on the boat. In the afternoon, we arrive at Yangshuo. This is a tiny county town set amidst pinnacles, and makes a great base from which explore other small villages in the nearby countryside and talk to peasants about their enterprises.
Overnight Guilin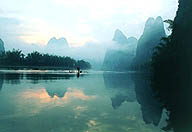 Day16 Guilin
Today we visit Reed Flute Cave. Some of the most extraordinary scenery Guilin has to offer is underground. The cave is rather like a set from "Journey to the Center of the Earth". One grotto the Crystal Palace of the Dragon King can comfortably hold about 1000 people. The dominant feature of the cave is a great slab of white rock hanging from a ledge like cataract, while opposite stands a huge stalagmite said to resemble an old scholar. We visit a 350-cow dairy farm occupying 240 hector and produces milk 8-10 tons annually. Most caws imported from New Zealand. The farm is planning to increase the cow number to 2000 after the project of multi milk products factory finish its construction. We also visit its factory, producing fresh milk, sweet milk and yogurt. The factory is trying to increase more milk products with high technology to meet the potential market's needs.
Overnight Guilin
Day17 Guilin/Hong Kong/Auckland
Fly to Guangzhou this morning. Another opportunity to review the markets for dairy products and discussion with Trade NZ staff before traveling by train to Hong Kong. Transfer to the airport to connect with your flight to Auckland.
Day18 Arrive Auckland