_12 Days Agri-Tour - Best of Main Land China
Day 1, - Beijing
Arrival into Beijing in the evening. Transfer from Airport to Hotel. Dinner.
Day 2, - Beijing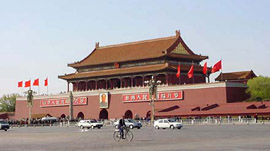 As an introduction to the imperial city of Beijing the tour offers a stroll in Tiananmen Square, the world's largest square, bordered by the Great Hall of the People, Mao's Mausoleum and the National Museum of China. This will be followed with a walk to the Forbidden City, the complex of imperial palace, which was home to the Chinese Emperors for over 500 years. Sited on 72 hectares of land with 9000 rooms covering a floor space of 150,000 square meters. Grand halls and courts gradually give way to more intimate domestic quarters, giving an insight into the pampered isolation of the emperors. This afternoon will be one of the highlights of China tour, the climbing of the Great Wall. No visit to China would be complete without seeing the Great Wall. The Great Wall of China was first built in the Warring States period (475-221 BC) as a series of earthworks erected by individual kingdoms as a defense against each other as well as from invasions from the north. Its main objective was to keep out Genghis Khan and the Mongolian hordes. This proved only partially successful. The present day wall was left from the Ming dynasty and it represents one of the wonders of the world. After this excursion, Peking Duck Banquet. Overnight Beijing Jianguo Hotel****
Day 3, - Beijing
Today we drive to suburban district of Beijing, between 50-100km around Beijing to see a large dairy farm, a modern vegetable growing farm, orchid, piggry, arable land. In each farm we arrange a short time meeting with local experts and agricultural officials for discussion on interesting subjects of both sides. This afternoon, before we leave, we will visit one or two smaller private farms and families. Overnight Beijing Jianguo Hotel****
Day 4, - Beijing / Xining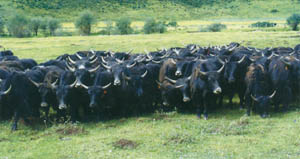 In the morning, we fly to the west for 2 hours to Xining, the capital city of Qinghai Province. The city is situated on the edge of the Tibetan Plateau at 2200m. Today it is a quite modern city and there is little left of the old walled town that used to be the main trading station between China and Tibet and entrance to the Silk Road. The population today is Chinese, Mongol, Tibetan, Muslim and Tu, a good small western city to view the new development in resent years, especially after the Chinese Government carried on the policy of "Western Region Development of China" 5 years ago. In early 2005, the Chinese Ce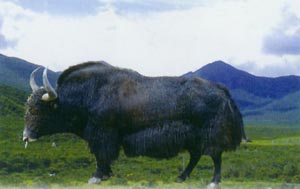 ntral Government has decided to allocate 750,000,000 Yuan (US$92.6million) specially for improving the environment of this province as the three important rivers: the Yangtze, Yellow and Mekong originate from here. After lunch, we drive 30km to visit Kumbum Monastery, which has been well known for many centuries all over Tibet. The third Dalai Lama founded this Holy Monastery in 1560 to commemorate the birthplace of Tsongkhapa, the founder of the Yellow Sect. It is one of the six important Gelukpa (the Yellow Sect) monasteries in whole Tibet and a center of Tibetan learning in Eastern Tibet. We can find many Tibetan nomads who come here for pilgrimage and to buy textiles for their clothing and jewellery along numerous Tibetan shops. Overnight Qinghai Hotel****
Day 5, - Xining

After breakfast, we drive for two hours to visit Wild Yak Crossbreeding Farm in rural County. It is the first and biggest center of wild yak kept for covering in China, was established in 1952 and since 2001, with support from the provincial government, it became the biggest center for providing freeze-dried semen from the 12 fine species of wild yaks in this farm, producing 10,000 tubes a year for the market. The farm has 54195ha natural grassland and 245ha of forage grass farmland, breeding 85 groups of female yaks with total number more than 10,000 in which 12 groups are using artificial insemination. Every year the farm produces 1000 first class male breeding yaks and 2200 female breeding yaks for farmers and nomadic people. After the crossbreeding, the new generation of per yak increases the weight 30% - 55%; milk production 11-28%; butterfat 16.8% and yak wool 25%. Then we visit a Deer Farm nearby, it has sika deer, red deer and white-lipped deer with total number 466. After visits, we have a technical meeting with local officials and experts from the two farms to exchange views. Overnight Qinghai Hotel****
Day 6, - Xining / Xian
In the morning, we fly to Xian, the capital city of Shaanxi province, is one of the oldest settled regions of China, with remains of human habitation dating back to prehistoric times. It is from here that caravans started on the Silk Road to Europe, changing the Western world forever. As the Wei River, a branch of the Yellow River, cuts across the middle of the province, this fertile land became a center of Chinese civilization. The earliest evidence of human habitation dates back 6000 years to Neolithic times, when the plain was lush and green and primitive Chinese tribes established their villages. This morning we visit some important historical sights including the Ban-Po Primitive Society Museum, one of the earliest places where people cultivated farmland 6000 year ago and fossilized millet and vegetable seeds are displayed in many original pottery jars then later explore the agriculture products markets. Be preparing for some surprises: This afternoon one of the highlights of the tour is a visit to the buried army of Emperor Qin Shi Huang. This 2180-year-old terracotta army of more than 800 soldiers was discovered in 1974. On the way, we visit a peasant village where we talk to some farming families about their enterprises, growing grain crops, kiwifruit and pomegranate orchard and visit their homes. See Tang Dynasty show with dinner in the evening. Overnight in Xian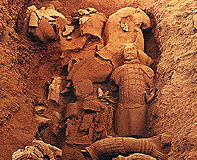 Day 7, - Xian
We drive about two hours to suburban County to see corn, potato farm, dairy farm, cotton, piggeries, orchard farms and irrigation schemes. Technical meeting with local agricultural experts, officials, marketing people and farmers will be arranged after each visit and peasants' villages. Overnight Xian.
Day 8, - Xian / Guangzhou
In the morning, we fly to Guangzhou, the capital city of Guangdong Province and one of the main north gateways to the country for centuries. It is known as one of the biggest province to supply the tropical agriculture products both to main land China and export to other foreign countries. We take one-day tour to visit one or two big vegetable farm, Then we see a big agricultural products' market and a city tour. Overnight Guangzhou
Day 9, - Guangzhou / Hangzhou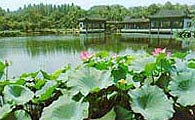 In the morning, we fly to Hangzhou, a city when Mr. Marco Polo passed through here in the 13th century, he described it as one of the finest and most splendid cities in the world. We visit An agricultural high-tech demonstration park which was officially set up for introducing advanced international agriculture technologies as well as inform farmers about related technologies and also welcomes international visitors to come to the park to seek business opportunities. We will have a technical meeting with scholars from the park. Then a sightseeing around the famous West Lake, no wander all most all Chinese said " Above there is heaven, below there is Suzhou and Hangzhou". In the afternoon, we visit a big Tea Farm. Overnight Sunny Hotel****
Day 10, - Hangzhou / Suzhou
After breakfast, we drive 2.5 hours to Suzhou. Considered to be the "Venice of the East" and one of the oldest cities, Suzhou is an attractive city with an extensive network of canals and is well known for its beautiful gardens. After arrival, we drive for 45 minutes to visit a small dairy operation in the center of a modern Agricultural Technology Park (Agriworld). This is a research center involved in evaluating various breeds of cows and species of animals like ostrich, peacock, wild duck and chicken and plants and crops recommending to Chinese peasants. After the visit, meet with local agriculture experts. Then visit the Serging Waves Garden, the oldest existing garden in the city and one of the four most famous classical gardens in China built in Song Dynasty 900 years ago. Overnight Aster Hotel****
Day 11, - Suzhou / Shanghai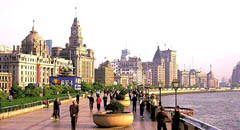 In the morning, we take boat cruising on canal to view people's daily life for one and half-hours. A visit of the Suzhou Silk Institute and learn the ancient art of making Chinese silk products by hand. Also, we will enjoy a silk fashion show and do some shopping. After lunch, we drive for two hours to Shanghai, a city with 16 million people and an important center for trade and industry in China. Check in our hotel, then sightseeing including Nanjing Road, one of the busiest and biggest shopping street in China will be arranged. Stroll on the Bund, Shanghai's famous waterfront. Overnight Ocean Hotel****
Day 12, - Shanghai
We will visit the Yu Garden, which is characteristic of the architectural style of the Ming dynasty. It is a private garden in the southeast of Shanghai, with a history of 400 years. The garden features more than 30 halls and pavilions. Outside the Yu Garden there is very interesting market with every thing that you can think of for sale at low price. We visit Shanghai Sun Qiao Modern Agri Development Zoon, where there are a lot to see, many kinds of organic vegetables, grains, edible fungus, fine seedlings, experimental fields, some pickled vegetables processing, technical center of bio and microbe, cell and gene engineering and talk with agri scientists. We visit a silk carpet factory. Overnight Ocean Hotel****
Day 13, - Shanghai / Back Home